Autoimmune Diseases
Dealing with this kind of illness can be challenging as your body's defense systems are working against it.
Chronic Fatigue
The symptoms are debilitating and can make daily life feel like an uphill battle.
Digestive Problems
Digestive issues account for an increasing amount of medical visits.
Adrenal Dysfunction
When your stress response is not balanced, the ability to turn these hormones "on and off" can wreak havoc with your energy levels.
Type 2 Diabetes
What if there was a better way to improve and manage your diabetes without medications?
Thyroid
It is essential to know the true physiology behind the thyroid and how it affects our bodies.

Functional Medicine in Meridian ID
The concept of "functional medicine" springs from the idea that medical care is an act of integration, not separation. Instead of simply addressing different symptoms across separate areas, functional medicine seeks to treat the root cause while looking at lifestyle factors including diet, environment, emotional health, and mindset that usually brings on the illness patients are seeking to heal.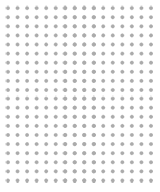 The principles of Functional Medicine care
Medical practitioners prioritize quality over quantity with their patients. The practitioner will only make a medical diagnosis after carefully delving into a patient's medical history, looking at lifestyle factors that are oftentimes causing illness, then making a personalized assessment based on each patient's unique situation.
Assessment, natural healing, and prevention are prioritized over wait-and-see treatment approaches. The most modern and advanced medical equipment that is available is used along with natural forms of healing like upgrading diet and using healing herbs or supplementation with few or no side effects.
Patients are taught how to take a more active role in their own health and will learn up-to-date nutritional science and lifestyle modifications that can boost their health and overall wellness for a lifetime.
Utilizing the functional medicine approach helps patients to finally heal and deal with the root cause of illness that they have been struggling with for years.
Instead of relying on being prescribed medications again and again for temporary relief, Dr. Spencer Zimmerman and his team at Idaho Brain and Body Institute diagnose problems holistically in order to find lasting solutions and to arm patients with the modern tools for healthy living.
Since the founding of his practice, he and his team have helped patients heal from life-altering conditions such as fatigue, concussion, traumatic brain injuries, irritable bowel syndrome, arthritis, migraines, and more.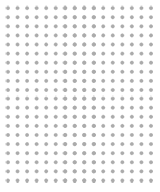 Idaho Brain and Body Institute
Whether Idaho Brain and Body Institute is the first clinic you are visiting for treatment, or simply the latest one, we'll make sure we do everything in our power to find an effective treatment and make sure it's also the last clinic you'll need to visit.

Begin Your Journey to Health in 3 Easy Steps