With Our BMB Method Individuals Receive a Personalized Approach to Achieve Better Health
Concussions & MTBI
Maybe you have been diagnosed with a concussion or brain injury, maybe you feel off but are not sure why and are hoping to find some answers.
Vertigo & Dizziness
Many times individuals will go through life with vertigo or dizziness to an extent and consider it normal even though it is not.
Depression/PTSD
We evaluate many factors that can lead to depression instead of simply throwing one medication after another at it.
Autoimmune Diseases
Dealing with this kind of illness can be challenging as your body's defense systems are working against it.
Thyroid
It is essential to know the true physiology behind the thyroid and how it affects our bodies.
Type 2 Diabetes
What if there was a better way to improve and manage your diabetes without medications?

Idaho Brain and Body Institute in Meridian ID
Welcome to Idaho Brain and Body Institute in Meridian ID. We know the feeling when you go to the doctor and don't feel listened to and how frustrating it can be. To be told your testing is normal and only be handed medications or told nothing is wrong. You start to feel hopeless that you're ever going to get the answers you need. Many of the patients at Idaho Brain and Body Institute come in with the same frustrations:
Being told there's nothing wrong with you even though you feel awful everyday, and you KNOW there's something wrong
Can barely function without prescribed medications, that make you feel even worse sometimes
Having to tell your family you can't go to the park and feel like you are failing them
Struggling to make it through your day and feel stuck in a vicious cycle of no energy
You want to believe you can get better, but have been told by other providers and friends that you can't. You may be losing hope as years have passed without solutions.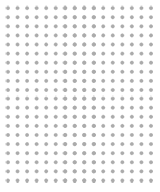 Idaho Brain and Body Institute
That's why we've dedicated the last 9 years to helping people just like you:
Get back to life with your family—be a parent again, go on that hike, take the kids to school in the morning, and be able help your spouse out around the house instead of laying in bed tired and in pain
Get ahead of serious debilitating diseases by addressing warning signs before it manifests as something worse
We understand how frustrating it is to be told your basic testing is normal. We are able to dig deeper with testing to find answers that are not revealed with routine tests.
You have been to providers who isolate one system even though you feel multiple things are involved. We approach the body as a whole and don't pick one system while ignoring the others.
You feel lost, confused, and are chasing symptoms but really don't know where to go. We are here to guide you and provide a plan to help you achieve your health goals.
85% Of Patients Who Come To Us Believed There Was No Hope; Despite That 90% See Improvement
"I've Tried Everything Else, How Do I Know This Will Work?"
Many of the patients we see have failed other treatments and are discouraged. It is not your fault that you failed. In fact, the majority of our patients are successful despite years of failing other treatments.
For example, if you need a truck to complete a task it doesn't matter how you use a car, the job will not be done. You have likely tried this and ended up buying or borrowing a truck from someone.
The same thing is true for your health.
Your body has the inherent ability to bounce back but you need to find what is preventing it from doing so.
As the answers are discovered, you need to be committed to a process and making the changes to facilitate lasting health.
We have discovered over the years there is one thing all patients need, a health detective.
Someone who's going the extra mile, asking the right questions, supports your health journey, and is dedicated to your success. Using our proprietary BMB Method allows you to receive answers for your health promptly.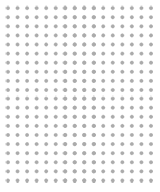 About Idaho Brain and Body Institute
We help individuals who are tired of being told it is all in their head and chasing one symptom after another while trialing one medication after another to find the answers to chronic fatigue, thyroid, brain fog, fb-depression-lp, autoimmunity, concussions, and dizziness utilizing a "whole body" approach.

Begin Your Journey to Health in 3 Easy Steps